We are a seven year old company with a history of manufacturing technology inventions. Significant among inventions by our Chief Technical Officer as Technical Fellow in the Delphi Corporation was "Deformation Resistance Welding" used for welding large diameter and thin wall tubes to one another economically and with excellent mechanical and metallurgical properties.  Delphi Corporation spun off a company titled "SpaceForm Inc."  based on this invention.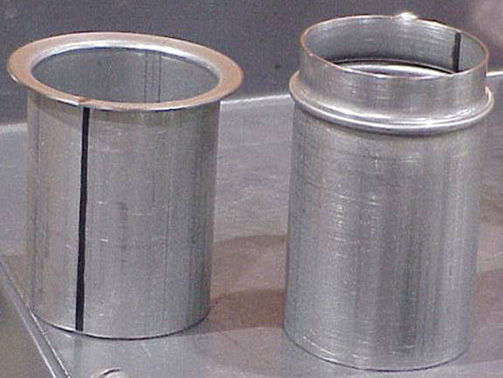 Tubes for DRW Welding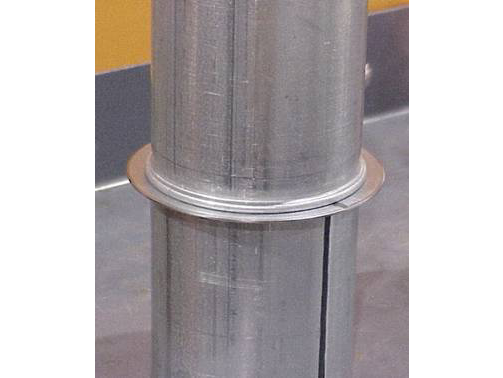 DRW Welded Tube
We also have a history of manufacturing quality excellence having successfully solved chronic welding manufacturing issues at over a hundred manufacturing sites in the United States, Europe and Asia.  We  have imparted welding and metallurgy training to over ten thousand trainees at the above cited manufacturing sites all over the world, that were tailored to be effectively relevant to the processes and equipment used at each site.
Our projects include:
Validating thick-section (16 mm) stainless steel welding for a global stainless steel fabricator, while providing training on welding, quality control, weld repair, heat-treatment issue
Magnetically Impelled Arc Butt (MIAB) welding of automotive tubular components together
R&D with NASA funding to weld dissimilar material tubes to one another with intervening diffusion barrier layers left intact between the two tubes
R&D in a large volume company to develop a variety of new methods of joining small and large diameter tubes to one another and to sheet metal and solid members; Authored 24 US Patents on the subject.
Brazing quality improvements with a medium volume manufacturer to review and comment on brazing procedures influencing product quality and cost
Robotic welding aluminum automotive door components with a large volume manufacturer, improving throughput, quality and process stability.
Work on welding/joining aluminum, zirconium, titanium and nickel base alloys for a high-tech agency
Non-destructive testing work with emphasis on radiographic and ultrasonic techniques
Effective root cause analysis for boiler tube weld quality with a large power plant boiler manufacturer
Successful assistance in obtaining ASME Code Case approval for a new weld process for a boiler manufacturer
Come visit us at our partner company in Detroit, MI and evaluate free weld samples!
Schedule Your Visit